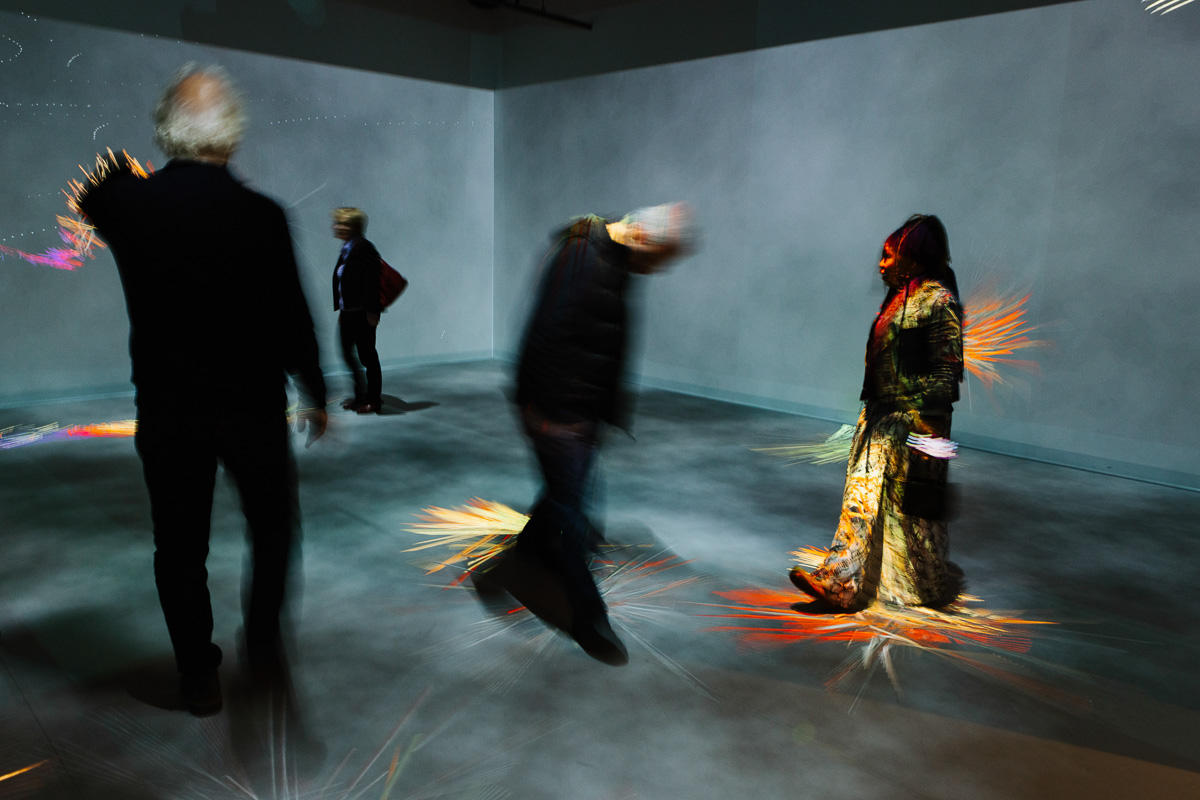 Impossible Geometries
Immersive Interactive
Projection Mapping Installation
2022
March 1 - September 5, 2022
THEMUSEUM
Kitchener, Ontario, CA
Impossible Geometries
is the inaugural experience featured in THEMUSEUM's new EYEPOOL interactive 360 degree projection environment. This immersive exhibit takes guests on a journey through ten unique audiovisual worlds, each exploring the captivating elements of visual design, interaction, and play.
As you enter EYEPOOL, you'll be enveloped in a surreal landscape where space and time warp, along with abstract geometries that fill the space. The exhibit encourages guests to question the limits and bounds of their physical environment, challenging perceptions of what it means to occupy the here and now. Each world highlights one visual design element that is more prominent than the others, guests are encouraged to find which element it is -knowing in advance that there are no right answers-. These elements include: lines, dots, shapes, textures, space, color, intersection, scale, negative and positive space, and repetition.
As you move through the exhibit, sensors in the room detect your movements and activate the floor with interactive animations, encouraging guests to play, explore and contemplate the different elements of visual design that are included within each world.
Credits

Presented by THEMUSEUM
Artistic Direction, Animation, Interactive Design, Projection Mapping and Creative Coding: Laura Anzola and Matthew Waddell
Music:
Darren Young
Thanks to: Daniel MacPherson