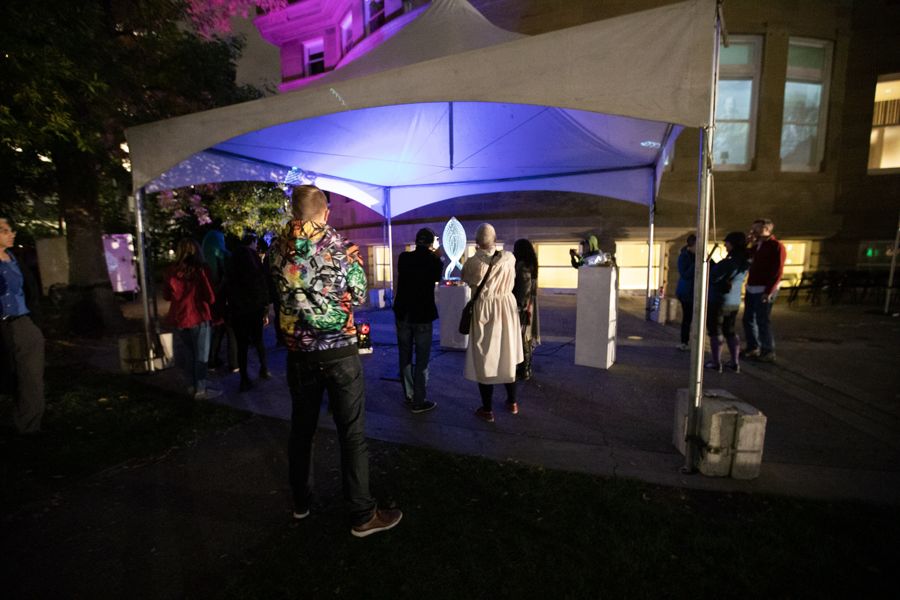 RotoSpace

Sculpture Projection Mapping
2019
Rotospace is a project that merges 360-degree sculpture projection with kinetic motion, created by the artistic collective Cuatro Cabezas. The collective explores the synergy between digital technology and traditional sculpture, augmenting each form without compromising their individual characteristics.
Cuatro Cabezas, which means 'four heads' in Spanish, comprises sculptors Danira Miralda and Edward Perez Beltran of Incipio Modo, as well as media artists Laura Anzola and Matthew Waddell from AZMA Digital.
Danira and Edward, collaborators since 2010, have a diverse portfolio that includes both abstract and figurative works as well as public art in various settings. Their skills encompass modeling, carving, and design. Laura and Matthew have been working together since 2014 in the digital arts, producing award-winning audiovisual designs for theatre, interactive installations, and other multimedia projects.
The collective's work is influenced by their home countries—Mexico, Colombia, and Canada—and their relationships with both Spanish and English languages.
Credits

Sculpture:
Incipio Modo
(Danira Miralda and Edward Perez Beltran )
Projection mapping, Interactive Programming, Sound: Laura Anzola & Matthew Waddell
Electronics, programming, interface: Alec Brilling
Cuatro Cabezas acknowledges the support of the Canada Council for the Arts.
Presentation History
September 21, 2019
A Cosmic Walk in the Park
Central Memorial Park, Calgary
more info
November 21-24
Arts, Culture, and Digital Transformation Summit Banff Centre for Arts and Creativity
more info
---